Independent solutions tailored to your needs.
For many owners and busy professionals, there's little time after work and family to deal with personal finances. Perhaps you've saved some money or bought some life insurance but have you taken the time to consider the whole picture and what you want to create financially for yourself and family?
At CBG, we can help you think through the important issues and plan for the things that matter so that you can have the future you envisioned for those you care for.
When you're ready to protect your family, Carmel Bay Group will be the place you can trust for life insurance and estate planning.
Insurance Tailored to Fit You
Why Choose Carmel Bay Group for Your Life Insurance Policy?
At Carmel Bay Group we do things a little differently. Our plan and product recommendations will be based on you and your priorities. Life insurance comes in many flavors with different price tags. When all is said and done, the best policy will be one that meets your needs and is most affordable.
Let us put our industry knowledge to work for you .
We offer the convenience of same-day life insurance coverage for qualified applicants
Traditional underwriting can significantly improve on instant term rates you find online, especially if you're healthy.
We offer almost every kind of life insurance policy that you might want including policies with riders for long-term care and income protection
Consider the important issues
Your loved ones will be provided for.
Three decades of estate planning experience.
Brokers That Meet Your Needs
The Carmel Bay Group Difference
You could choose from hundreds of online brokers or insurers. So what makes us different? There are a few things that differentiate Carmel Bay Group from other sellers:
We're independent. We work with about 25 to 30 of the best life insurance companies in the US.
We're problem-solvers. If you have health problems or risky hobbies, we'll find the insurance carrier that will treat you most favorably.
We're client-centered. We don't push products or manipulate people into buying what they don't need. We offer solutions based on your feedback.
We're local. As we age, circumstances change and so should your policy. Having a local representative will make life a little easier.
Do I need life insurance?
The pandemic has caused many people to start thinking seriously about life insurance and protecting their families. If you don't have anyone who depends on you, you probably don't need life insurance.
But if you do, you need life insurance.
What to include in your life insurance policy.
Regardless of the life insurance policy you choose, you'll want a death benefit that's large enough to cover the bills and expenses you won't be able to help with if you're gone.
If you're supporting your family, you'll want to include things like:
Replacing income from your job for a number of years
Covering your mortgage or rent
Paying off debt, including credit cards and car loans
Saving for college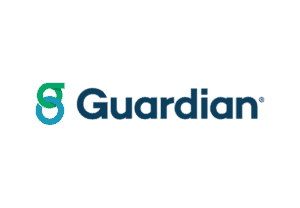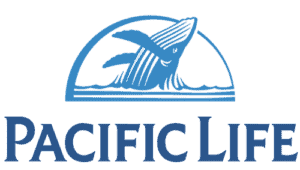 Offers death benefit coverage for a set period of time, usually ranging from 10 to 30 years. 

Provides protection to younger individuals and families at an affordable price. 

Can provide income replacement and family protection during peak earning years or while raising a family. 

Coverage expires at the end of the term, however, most term life insurance policies also offer optional riders to renew or convert your policy at the end of the term. 
Term life insurance is considered to be the most economical option.
Whole Life- Universal Life - Guaranteed Universal Life 

Ofers death benefit coverage for the insured's entire lifetime.

Protects family by providing financial security at all stages of your life.  

Policyholders can access cash values through withdrawals and loans, depending on terms of the policy.  

Is an important tool for estate and tax planning. 
Permanent insurance premiums are higher than term life insurance because it not only funds a lifetime of coverage,  but a cash value account that you can use for emergencies or supplemental income. 
Determining how much life insurance you need
There are three general approaches to estimating how much life insurance you should buy.
While these methods may be helpful, they are by no means definitive. Ultimately the right amount of coverage is the one that is affordable and makes the most sense to you.