Employee benefits don't have to be complicated.
Group Benefits Done Right
We Make Managing Group Insurance Easy.
Whether you're a first time shopper of group benefits or a company with an existing plan, CBG brings the finest employee benefits offered anywhere and scales them to your needs.
Simplify your benefit worries. Offer your employees better choices and more flexible pricing. We'll provide the seamless administration and amazing service.
Imaginative Benefits Packages
Let's get creative!
What works for one company might not work for yours. We can help you create a plan that makes sense for your business. As your broker our strategy will focus on:
Developing a plan that fosters employee loyalty and balances benefits with your bottom line.
Promoting a deeper appreciation of your company's benefits by giving employees the personal one-on-one support they need to understand their benefits and how to maximize them.
Simplifying the entire benefits process by providing the tools and know-how to keep you compliant with evolving ACA laws and their impact on your company.
Are you getting the support you need?
We work closely with our clients to solve problems and keep them in compliance with laws that govern group health insurance. Are you getting the broker support you need to manage your plan?
Why Choose Carmel Bay Group?
Balancing Benefits and Costs
Businesses in Carmel-by-the-Sea, Monterey, Salinas and Santa Cruz Counties struggle with some of the highest health insurance costs in the country. Add in compliance and changing regulations and the task of managing effectively becomes even more challenging.
At Carmel Bay Group, we offer a variety of low-cost PPO and HMO plans. With complementary COBRA and compliance services, we'll help you meet your responsibilities and make your benefit dollars go farther.
Get A Free Customized Benefits Plan
1. Schedule A Free Consultation
3. Review Our Package Recommendations
We'll offer strategies and benefit solutions that will meet your needs.
Technology to Simplify Benefits Management
At CBG, all of our group clients get a secure 'benefit administration portal' backed by state of the art security and encryption technologies. We use the industry's leading enrollment technology to streamline employee onboarding and enable your employees to enroll and engage with their plan anytime, anywhere, securely! We offer this technology free of charge.
Sync medical insurance plan and benefits with payroll.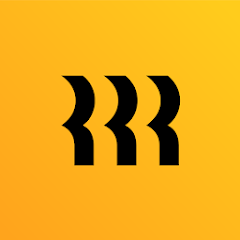 Our benefit administration system can seamlessly integrate with ADP, Bamboo HR, Paylocity and other top payroll providers.
For those that want a completely integrated all-in-one platform we offer Rippling, the #1 workforce platform in the country. Through a preferred partnership, our clients receive discounted pricing.




Stop Stressing About Compliance Law and Constantly Changing HR
Access to Senior level HR experts only a phone call or email away.
Build federal and state compliant handbooks that can be easily updated as regulations and best practices evolve.
Easily create ERISA and POP plan documents to be compliant with current law.
Conveniently satisfy mandatory employee training.
Compliance answers you can trust.
Benefits for Your Company
Group Health Insurance Benefits We Offer