Protecting your most valuable asset—your income
Disability Insurance - A Necessary Backup Plan
If an illness or accident kept you from working, how many paychecks could you miss before you needed help? How long could you pay rent and stay safe at home?
For many people, these aren't hypotheticals or what-ifs. They're a painful reality, but one you can protect yourself against.
A disability income plan could provide the money you'll need to pay your rent and bills until you can get better.
What is Disability Insurance?
Disability insurance is a policy designed to replace the money you were earning before you got sick or injured.
Most policies will pay 70%-80% of your pre-disability monthly income, tax free. Benefits can last until you are 65 or 70, or until you get better – whichever happens first.
An individual disability income plan is a private income replacement plan you own and pay for. The contractual definitions and provisions are generally superior to group disability contracts.
Individual disability insurance will protect you under more circumstances than an employer group plan will. In addition, an individual policy will allow you to insure up to 80% of your total income (bonus income too). And the benefit is generally tax-free.
Protecting Your Financial Future
Why Do Professionals Buy Disability Insurance?
If you're an engineer, doctor, dentist, attorney or other high-earning professional, you've spent years studying and working to make a lucrative income. An unexpected illness could cut your career short and your family's future.
For a cost that is less than 3% of what you earn, you could protect against a disability and insure the millions that you are likely to earn over your career.
Protect the investment you've made in yourself!
Experts in Disability Income
We make it easier for you to select and purchase disability insurance.
When it comes to finding the best contract with the most favorable definitions of disability, you'll want an experienced insurance agent who understands your profession and how disability insurance works. Carmel Bay Group has been writing disability insurance for doctors, attorneys, dentists and other professionals for over three decades.  
We can help protect your income and your family with a disability insurance policy that's right for you. We can help you:
Get quotes 

Compare policies from top insurance companies 

Live confidently knowing you've protected your family
Put our insight and experience to work for you.
The Difference Between Group Long Term Disability (LTD) Benefits and an Individual Disability Income Policy
Group Long Term Disability (LTD) policies are offered through employers. Unlike individual disability policies, group LTD plans only cover 50-60% of your base income and they are taxable.
In addition, the definitions of disability are harder to meet and the policies are not portable.
Most professionals who have some LTD will augment their coverage with an individual disability policy to make up for the shortfall and other disadvantages.
How many of us could survive on 50% less income for the foreseeable future?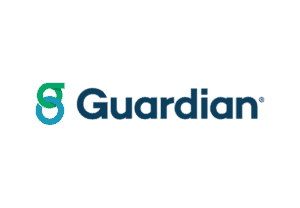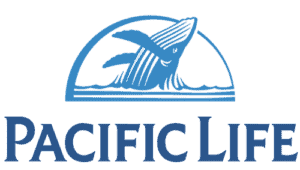 Important Disability Insurance Terms
Every disability policy has a specific definition of disability that you must meet in order to qualify for benefits. These are the two most common definitions used by insurance companies:
Any Occupation
With this definition, you only qualify for benefits if you are unable to work in any occupation for which you are suited based on your education, training, and/or experience. If you're disabled from your current job but you're still able to work at another job – even a lower-paying job – you might not qualify for benefits under this policy.
The test that is being applied here is whether you can work in any job.
Own Occupation
With an Own-Occupation definition of disability, your policy will protect you if you can no longer work in your occupation or specialty, period. The definition is strictly defined to be your inability to perform the principal duties of your occupation. In other words, you won't be disqualified from benefits because you could work in another occupation.
The test that is being applied here is limited to only whether you can work in your occupation.
Most disability insurance policies require that a person be disabled for a certain period of time before they begin receiving disability benefits. The period before benefits kick in can range from 1 month to 1 year, depending on the carrier and your choice.
This means that the insurance carrier can't change the provisions of the policy after the policy has been issued. They can't cancel or increase the premiums or add restrictions.
Not all disabilities are total. Sometimes an illness or accident can leave you unable to perform some of the material duties of your occupation. In which case, you may still be earning income, but less. If your policy covers partial disability, you may receive a proportionate benefit as long as you are partially disabled.
Each carrier offers opportunities to increase your monthly disability benefit in the future without medical underwriting. This is especially important if you're just starting out in your career, and expect your income to grow. Adding future increase options to your policy guarantees you can buy additional coverage in the future without taking an exam or proving you're insurable. It's not unusual for a professional to have two to three disability policies. After all, you want to ensure that your monthly disability income tracks your current income level, not the salary you earned 15 years ago.
The benefit period is the length of time that your claim would be paid. Carriers typically offer options that will pay out until the insured turns 65 or 70 years of age. Some options limit the payout to a set amount of years, such as 5 or 
10-year benefits periods.
This rider offers extra protection — in addition to a standard monthly benefit — from the financial impact of a more serious injury or illness. The definition of a catastrophic injury varies from carrier to carrier. For most individual policies, if you are unable to perform two or more of your activities of daily living or are severely cognitively impaired, you would qualify for an additional benefit.
This rider is also known as COLA. It helps to offset the risk of inflation. If your policy has a COLA rider and you become disabled, the benefit will increase a certain percentage every year to keep up with inflation. The COLA can have simple or compounded interest moving forward. Benefits range from up to 3% to 6% of the monthly benefit.