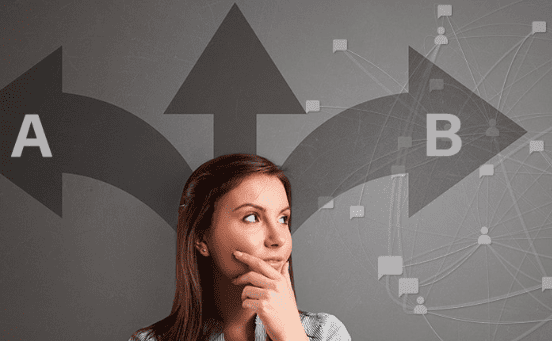 It's a Big Consideration
In today's fiercely competitive job market, employers are constantly seeking ways to attract and retain top talent. Every compensation study shows that prospective employees view Group health insurance as the 1st priority after compensation when evaluating a job offer. How do you compete in this new landscape?
In an era where healthcare costs continue to rise, and the importance of health and wellness is more pronounced than ever, employees place immense value on the healthcare benefits offered by potential employers. Here, we'll explore why group health insurance has become a critical factor in recruitment and retention and provide actionable insights on how to compete effectively in this highly competitive arena.
The Value of Group Health Insurance
Healthcare is a fundamental need that transcends age, gender, and background. It's not just about covering medical expenses; it's about providing peace of mind and security for employees and their families. A comprehensive group health insurance plan is a testament to an employer's commitment to their team's well-being.
Group health insurance offers several advantages, such as lower premiums, better coverage, and often more comprehensive benefits than individual plans. It also allows employees to access healthcare services without the financial burden that can arise from high deductibles and out-of-pocket costs. Moreover, it promotes a healthier and more productive workforce, leading to reduced absenteeism and increased job satisfaction.
Competing for Top Talent
In a world where job seekers have numerous options, companies must stand out to attract the best talent. Group health insurance can be a game-changer in this regard. Here are some strategies to help your organization compete effectively:
Offer Comprehensive Coverage: Consider providing a range of healthcare options, including medical, dental, and vision insurance. A comprehensive package demonstrates your commitment to employee well-being.
Flexible Plans: Customize your insurance plans to cater to the diverse needs of your workforce. Flexible plans allow employees to choose the coverage that best suits their circumstances, enhancing the overall appeal of your offerings.
Employee Contributions: Evaluate your company's capacity to contribute to premiums. Even a modest contribution can make a significant difference in employee perception of the benefits package.
Wellness Programs: Introduce wellness programs and initiatives that promote a healthy lifestyle. These can include gym memberships, mental health support, and preventive care services. A focus on wellness shows that you care about your employees' long-term health.
Educational Resources: Offer educational resources to help employees make informed decisions about their healthcare. This can include workshops, seminars, or access to healthcare advocates who can assist with navigating the complex world of insurance.
Seek Professional Guidance: Partner with an experienced benefits broker like Carmel Bay Group Insurance to navigate the intricate landscape of group health insurance. Their expertise can help you design the most competitive and cost-effective plans for your team.
Why Choose Carmel Bay Group Insurance
At Carmel Bay Group Insurance, we understand that offering competitive group health insurance is essential for your organization's success. Our team, led by James Greco and three decades of benefit planning experience can help you craft tailored insurance solutions that not only meet your employees' needs but also align with your budget.
As the job market evolves, so too must our approach to attracting and retaining top talent. Group health insurance has emerged as the foremost priority for prospective employees, making it a key battleground for competitive advantage. By prioritizing comprehensive coverage, flexibility, and employee well-being, you can position your organization as an employer of choice.
Don't miss the opportunity to secure the best talent for your team. Contact Carmel Bay Group Insurance today and let us help you create a winning benefits package that sets you apart from the competition. Together, we can build a healthier and more prosperous future for your organization and your employees.